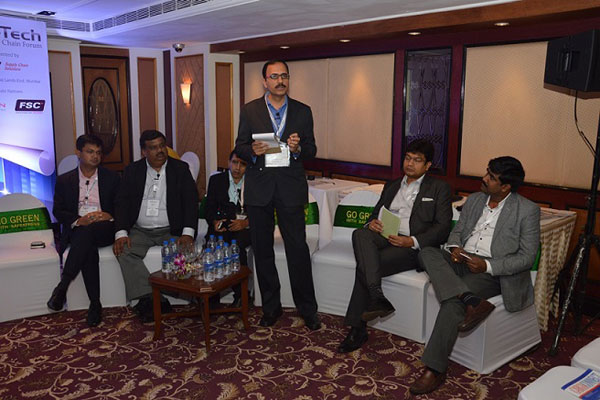 9th Express Logistics & Supply Chain Leadership Conclave
Our Senior Vice President, Dr. R. Arunachalam, moderated the panel discussion on Drive Growth in Hi-Tech Business during the 9th Express Logistics and Supply Chain Conclave, Asia's Largest End-To-End Logistics & Supply Chain Conference hosted in Mumbai on Tuesday 29th and Wednesday 30th September.
The theme of this year's edition is 'Re-Invented, Re-Designed, Re-Discovered'. The event is grown multiple folds and is by far the largest supply chain event in Asia & Europe and the flagship event of India.
How to Drive Growth in Hi-Tech Business?
The digital era has created tech-savvy consumers who expect new versions at faster speeds without compromising the end-user experience. This is putting pressure on the high-tech industry to constantly offer new or updated products with very short product life. We are also facing fierce competition with new entrants in this digital age, impacting revenue and profit growth. As the digital market continues to grow, investments need to be valued at all times. How and where to implement a digital solution is an important question that companies need to answer in order to achieve maximum return on investment. The industry is increasingly relying on service-oriented solutions rather than traditional product-based products. With this in mind, the tech industry needs to focus on these aspects to increase sales and profitability.
Developing Digital Products And Solutions For Digital Transformation
As companies digitize, they need to adopt the principles of design thinking to reinvent the user experience and industrial design. User interface (UI) / user experience (UX) is an area of ​​ever-changing product development, and despite the potential complexity of supply chain relationships, an agile approach is important. Cloud-based services enable enterprises to add value, improve customer service, and implement smart factories throughout the product development life cycle. Insights-as-a-Service allows enterprises to leverage product analytics to evaluate their products and identify the most efficient systems or products. This allows companies to identify products that support their business growth.